---
Being an Explorer
When you join Explorers, you'll be introduced to lots of new activities, people and things.
---
---
Activities and what you'll get up to
With the support, direction and guidance of Unit leaders, you'll be encouraged to lead yourselves, design your own programme and work towards the top awards that Scouting offers. With exciting prospects like being a part of camps and expeditions both home and abroad; adventurous activities Explorers offers fun and adventure for all.
---
---
Badges & Awards
Explorers start small but think big, always challenging themselves to do more and be more. It all starts with an award.
---
---
The Promise
As an inclusive and values based Movement, membership is open to all those individuals who share our fundamental values, and are willing to make a commitment to them, expressed by the Promise and Law.
---
---
Uniform and badge placement
You don't need a uniform to join. But once you've settled in, you'll start speedily earning badges, and you'll need to know where to put them!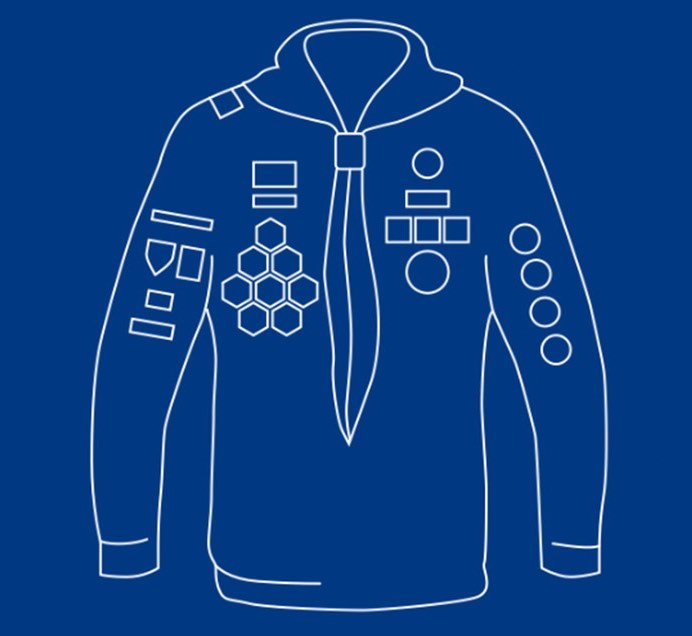 ---