---
Being a Network Memeber
Whether you're completely new to Scouts or have been with us since you were 5 years old, joining is a great way to meet new people, seek out new challenges and see the world. Because being a grown up shouldn't mean you have to miss out on all the fun.
---
---
What you'll get up to
Network members have the opportunity to take part in a huge range of exciting projects and events centred on the themes of 'Adventure', 'Community' and 'International'. Whether you're organising a local meet-up or a once in a lifetime trip to the Amazon, it's all about working together to build new skills, seek out new experiences and make a difference in the world.
---
---
Badges & Awards
Network members start small but think big, always challenging themselves to do more and be more. It all starts with an award.
---
---
The Promise
As an inclusive and values based Movement, membership is open to all those individuals who share our fundamental values, and are willing to make a commitment to them, expressed by the Promise and Law.
---
---
Uniform and badge placement
You don't need a uniform to join. But once you've settled in, you'll start speedily earning badges, and you'll need to know where to put them!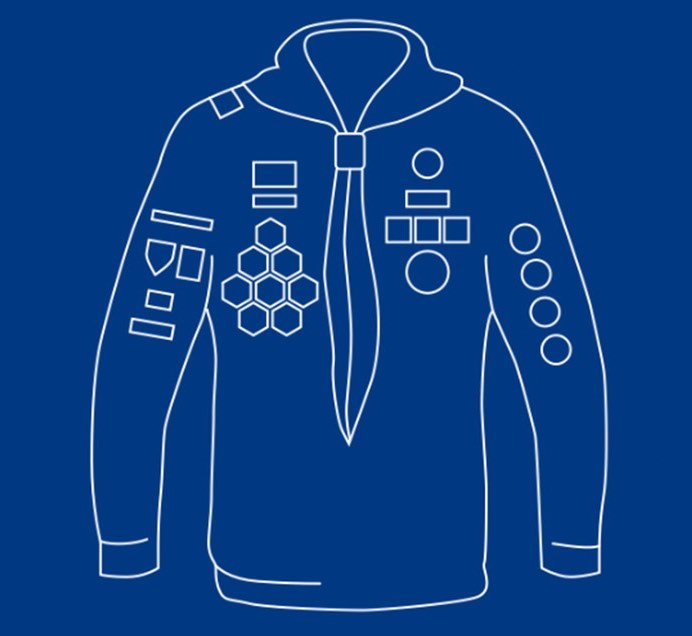 ---